Frequently Asked Questions
INFORMACIÓN IMPORTANTE SOBRE LA PANDEMIA COVID-19
Este año el equipo San Fermín By Locals no podremos recibirte del 6 al 14 de julio para celebrar juntos nuestra Fiesta, que se ha cancelado debido a la pandemia por Covid-19.
Sin embargo, los guías locales de Pamplona By Locals (Destino Navarra) estaremos encantados de realizar una visita privada con temática sanferminera para ti, ¡cualquier otro día del año!
Por ello, hemos desarrollado un protocolo higiénico sanitario con medidas para evitar la transmisión del coronavirus. ¡Disfruta de tu estancia en Pamplona con la tranquilidad de estar en buenas manos, acompañado por guías profesionales expertos en los Sanfermines!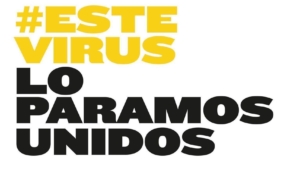 You can check all the detailed information about the Fiesta on www.sanfermin.com. If you do not want to miss anything, follow Sanfermin.com on Facebook and Twitter!
If you prefer so, do not hesitate to contact us! We would be pleased to hear from you and advise you on your San Fermin Experience.
What is San Fermín?
One of the greatest festivals in the world. It is held in Pamplona (Navarre) every year from the 6th to 14th of July.
A once in a lifetime experience.
What is the Running of the Bulls ('Encierro')?
The Running of the Bulls is a race with 6 bulls and hundreds of people along 850 metres in the heart of Pamplona´s Old Quarter. It starts at 8 a.m. every day from the 7th to the 14th of July.